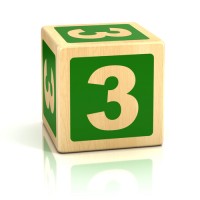 As one of the premier providers of hardwood flooring and installation services in Canada, we feel it is our duty to do our best to educate our current and future clients as to the many possibilities for hardwood flooring options.
As you might already know, we believe that hardwood floors provide homeowners with a much better, long-lasting option than carpet. Hardwood floors are generally easier to maintain require much less maintenance over time.
However, there are many different types of hardwood for you to choose from. Some of the most common types of hardwood used for flooring are Red Oak, White Oak, Maple Birch, Beech, and American Cherry.
Three Types of Hardwood Flooring
In order to help our clients make the most informed decision possible, we have outlined three different grades of hardwood floors here:
Red Oak is commonly referred to as a top grade hardwood. In most cases, red oak floorboards are available in a width of 2.75 inches. Red oak typically comes with very little in terms of color variation and is one of the less knotty of the common hardwood floor types. On average, select red oak costs approximately five dollars per square foot.
Natural maple hardwood tends to have more color variation and a few more small knots spread throughout the wood when compared to red oak. Maple is also about twelve percent harder than red oak, making it more durable over the long-term. Natural maple is available in a variety of different widths and typically costs about four dollars per square foot.
Rustic ash has much larger knots than red oak and natural maple, as well as having more color variation than the previous two types of hardwood. In general, rustic ash is known as a less formal wood than the previous two. Rustic ash floorboards are typically cheaper than red oak and natural maple, costing approximately three dollars per square foot.
The Smith Bros Show Room
As you can see, different grades of hardwood may be more or less suitable for you, depending on your specific wants and needs in your home. All of our clients tend to test many types of hardwood before making their ultimate decision on what to install in their home.
As a provider of hardwood flooring and installation services, our team at Smith Bros is committed to helping each and every one of our clients find the type of hardwood that is right for them. From there, we will work closely with you to make the installation process as easy and convenient as possible.
If you are interested in viewing the variety of hardwood types we have to offer at Smith Bros, we highly encourage you to stop by our showroom. The address can be found by following this link.
If you'd like to learn more about our company, products, partners, or why we're such firm believers in the benefits of hardwood flooring, please visit us online or give us a call directly today at 1-403-255-7791
By Mark Freeland Join me on Google +