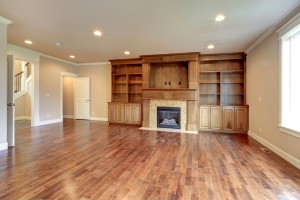 Upgrading your floors is an extensive and time-consuming job. It requires intricate planning, a well-trained 'demolition' team, and a precise installation crew. In many cases, there are only a handful of flooring types that will be good for your home.
This is where the importance of personal relationships and knowledge of the proposed installation are comes into play. When it comes to getting the most out of a customized job, employing a company with a history of commitment to individual homeowners is paramount.
Each home has a different set of specs and can present a different set of challenges for the manufacturing and installation company responsible for handling the project. As a homeowner, you certainly want to get the most for your money when you invest in a flooring company.
Here are a few reasons to shy away from those high volume flooring companies:
Quantity Doesn't Always Equal Quality
When you're considering replacing your hardwood floors, you want to be sure that you're getting the most for your money. There's nothing worse than going through the entire process of selecting the right type of hardwood, tearing out existing wood or carpet flooring, installing a new hardwood, only to find that the company you trusted didn't live up to their end of the bargain.
When working with a high volume hardwood flooring company, it's easy to get lost in the shuffle. Their goal is to complete as many flooring orders as possible. This emphasis on quantity can easily result in a compromise in quality of the hardwood you receive.
Simply put, high volume flooring companies simply don't have the time to take your more personal needs into account. They are most likely working on hundreds, maybe even thousands, of orders. It can be difficult for them to prioritize your flooring order over other clients' orders.
It's not necessarily the case that these high volume flooring companies don't want to put the effort into your personal order. Often, they simply don't have the time to put more of a personal emphasis on their relationship with you. As mentioned earlier, it's very easy to get lost in the shuffle.
When selecting a hardwood flooring company to assist with your floor remodel, you want to find a company that you can trust. A big part of this trust is the maintenance of open lines of communication between the flooring company and the homeowner.
High volume flooring companies often don't take the time to develop lasting relationships with their customers. At Smith Bros Flooring, we believe that these relationships are incredibly important in ensuring customer satisfaction.
These relationships also help our customers feel that they are working with a hardwood flooring company that will be honest with them and act with integrity. If you're looking for a hardwood flooring company to help with your floor remodel, don't get sucked in by those high volume companies. Take your time to find a company that will work closely with you through the entire process to ensure that you receive the new flooring that you deserve.
By Mark Freeland Join me on Google +