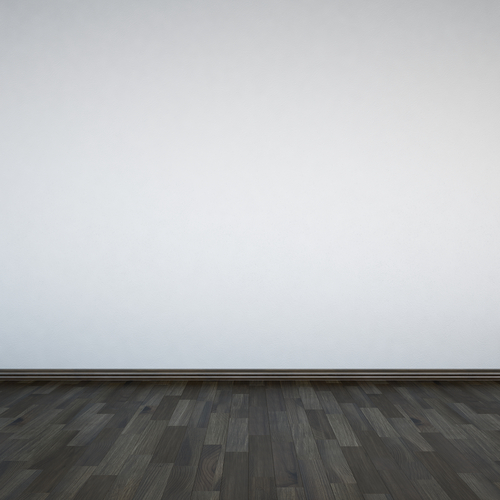 As Valentine's Day approaches, you're probably consumed thinking about what you'll do to show your undying love for your spouse or partner. While it's always important to maintain the flow of love in your relationship, we think it's also important to love and care for your home.
With most people concerned with something other than remodeling their home this time of year, now can actually be a great time to find a professional to renovate your hardwood floors quickly and efficiently. In the spirit of the popular book, Fifty Shades of Grey, our Valentine's Day blog will be devoted to examining the use of grey for your hardwood floors.
The Benefits of Grey
While most people might look for a darker, earthier wood when choosing their new floors, grey can be effectively used in a variety of ways. If you desire to paint the walls of your home with vibrant colors, choosing grey hardwood can actually accent those brighter colors nicely, rather than detracting from them.
Additionally, if you have a lot of naturally colored wood in other areas of your home already, you might consider utilizing grey hardwood for your floors. This will help you find a better color balance against the warmer wood tones that already grace your room.
Of course, you must consider how grey hardwood floors will fit with the existing design elements of your home. For example, if your home has old and dated oak trim that you're not planning on changing, grey will definitely not jive with your old trim, and you won't be able to create a look that you'll love.
That being said, it's important to work closely with your flooring company to make sure you achieve the desired look. At Smith Brothers, our experienced and professional team is standing by to take care of your every need, and we are dedicated to making sure you know all your options.
If you're looking to create an atmosphere of peace and comfort in your home, grey hardwood flooring can actually be a great option. Grey flooring will give your more freedom with the other design elements of your home, and grey wood floors can actually make your home feel more stable and tranquil.
A Happy Medium
While contrasting black-and-white combinations continue to dominate the interior design world, grey can be a happy medium that helps you balance the sometimes-rough appearance of these two contrasting colors. Grey flooring will also allow you to stay flexible and experiment with upcoming trends and styles more easily.
Grey flooring can provide an exceptional complement for greens, reds, blues, beiges, peaches, oranges, or any other colors that decorate your home. Grey flooring also harmonizes beautifully with other floor and wall materials, such as ceramic tiles, sand-colored hard stone, walnut or cherry wood products, and aluminum or silver decorative elements.
There are many grey hardwood flooring products available out there today, but just a few oak options with grey-colored stain include oak fundy, oak nouveau grey, oak fog, and cliff oak. If you're thinking about exploring the options for grey flooring in your home, be sure to give the dedicated team at Smith Bros at call at 1-403-255-7791 today!